What are prototype molds?
Prototype molds and series molds present a series of differences that allow our clients to choose a model that suits and meets their specific needs as mentioned above.
In addition, it is important to highlight that many customers initially opt for a prototype mold and later they also produce the series mold, reusing the mold base and thus saving in the second phase, that is, the series mold. To be able to develop the molds in this way, it is very important to know from the beginning that this will be the operation mode, since series molds, as we saw earlier, have more technical characteristics.
In other respects, a prototype mold is comparable to a series mold with regard to:
Part analysis: DFM (Design for Manufacturing)

Development of 3D mold files.

Mold manufacturing and assembly process.

Injection tests.

Types of injection molds.

Materials to be injected.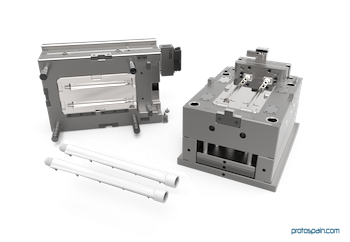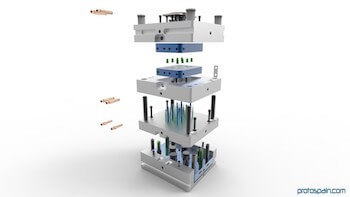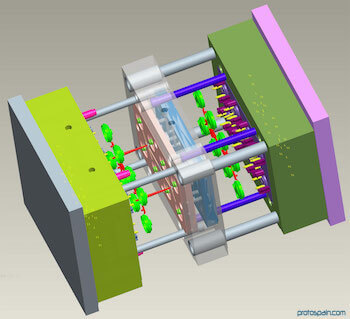 Prototype mold or series mold?
The different phases and manufacturing deadlines for series molds do not always follow the same standard among our customers' needs. For this reason, prototype molds allow them to adapt the availability of parts with more tight deadlines and in a cost-effective way.
In general, these are the different reasons why our customers choose prototype molds:
Obtaining functional injected parts as soon as possible for product validation.
Obtaining functional injected parts as soon as possible to meet an impending initial assembly need.
The estimated life of the product does not exceed 100,000 parts.
Project start-up costs do not allow a greater investment in a series mold.
Parts may suffer significant subsequent variations in design.
The pieces are not high precision parts that require extremely demanding mold materials or coatings.
Differences between prototype molds and series molds
These are the main differences between prototype molds and series molds:
Mold steel grade: Steel with enhanced durability
Amount of impressions (cavities): Depending on the project
Number of injections: > 1,000,000 cycles
Quality of parts: Optimal
Movement of carts: Automatic
Chamber model: Hot chambers
Lead time: Depending on the project
Price: Depending on the project
Mold steel grade: Steel with lower durability
Amount of impressions (cavities): Generally, 1 or 2
Number of injections: <100,000 cycles
Quality of parts: Similar to series molds
Movement of carts:: Manual
Chamber model: Cold chambers
Lead time: 10% less
Cost: About 20% to 30% lower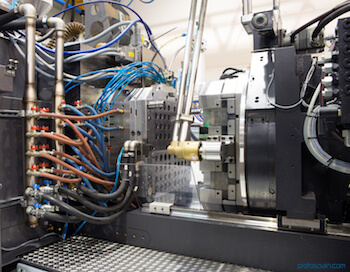 Request a no-obligation quote